Services
Design, Create, Renovate
Arreola Landscaping & Pools is a full service company, and we will take care of our work for the life of the project. When we say Design, Create, Renovate, we mean it!
Design
It starts with the design. When planning your landscaping project, the most important step is to have a master plan. Whether you are planning to do your landscape project in phases or all at once, a master plan will save you time, money, and will produce the best results.
We first assess your needs for space and functionality via an on-site consultation. Next, comes exploring design and material preferences which are balanced within your budget. It is important to establish a budget before design work begins, because the budget drives the design.
Next, we'll use the information gathered, along with digital photos and measurements from the site, to develop a conceptual drawing and cost estimate. Once we work out the final details, we will establish a start date to get your new outdoor environment off and running!
Create
Our creations are made with top quality construction material, and highly knowledgeable workers. We take pride in knowing what we create for you, with proper care, will last for many years. Have you seen our Photos?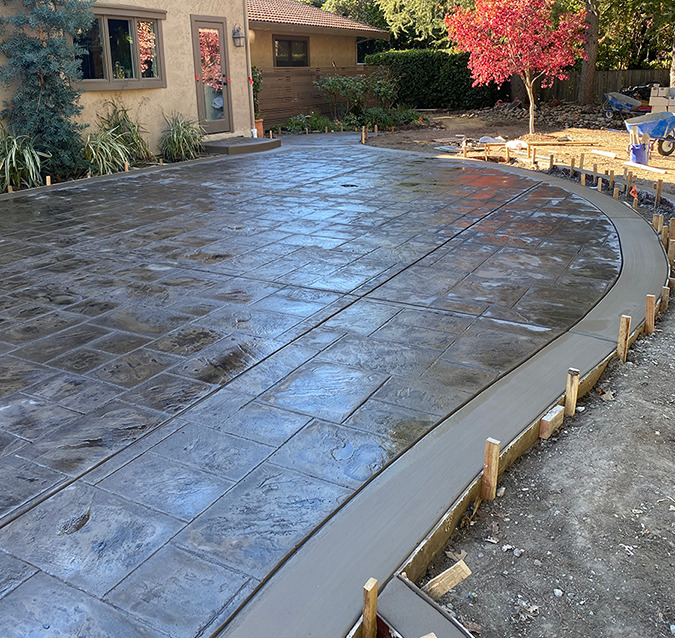 Renovate
Want to keep what you have without the expense of tearing everything out? Renovate it! Turn your old backyard or pool into something new with creative design solutions. Below is a list of some renovations services we provide.
Complete Pool Renovation
New Plumbing and Electrical
New Pool Equipment
Irrigation
Sod and Artificial Turf Installation
Planting and Tree Installation
Enhance Existing Landscaping
Renovation in progress
Watch our customer-made video showing the before and after of their complete pool renovation!